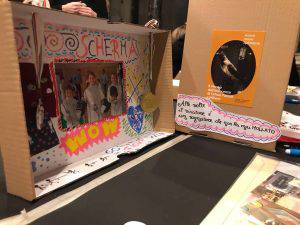 "My story in a box" is the Bagatti Valsecchi Museum's new workshop for kids from ages 5 to 11 and their families. Organized for the exhibit, "Love, Museums and Inspiration. Orhan Pamuk's Museum of Innocence in Milan," it encourages kids to ask, "what are in the display cases created by Orhan Pamuk for his museum and how were the cases assembled?"
Kids then are encouraged to create their own box to tell their own stories, as if they were the protagonists of the novel, using some special objects, such as movie theater entrance tickets, a drawing, a photo of their best friend, their favorite card….
Bring to the museum your own collection of favorite little mementos and go home with a memory box all your own!
The workshop IN ITALIAN will follow a visit to the exhibit.
Kids from six years of age: €2.00
Accompanying adults: €9.00
Places are limited – reservations are requested
Monday to Friday: prenotazioni@museobagattivalsecchi.org
Saturday and Sunday, from 1 PM to 5:30 PM: +39 02 7600 6132 (in Italian)