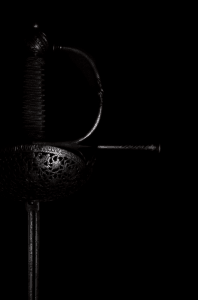 After a half a year of work on the shields, swords, arms and armor at the Bagatti Valsecchi Museum, they have returned to shine in the prestigious arms gallery on the museum's first, "noble," floor. But what happens behind the doors of a restoration studio? Which instruments are used to maintain the marks of the passage of time, but without the deterioration of the materials?
One guided visit (in Italian), accompanied by the professionals who carried out the restoration work, will evidence precisely this: the phases of work, the instruments used, and the surprises that emerged.
Friday, November 8, 2019 at 6 PM – Delated
Friday, November 15, 2019 at 6 PM.
Bagatti Valsecchi Museum, via Gesù 5 – 20121 MI (MM1/San Babila; MM3/Montenapoleone; Tram 1/Montenapoleone)
Adults: €10.00 (Friends of the Bagatti Valsecchi Museum in good standing and children from 6 on up: €7.00; no other discounts or memberships are recognized for this special event, including the Musei Lombardia and the Circuit of Historic House Museums cards)
Availability is limited, reservations are requested:  prenotazioni@museobagattivalsecchi.org